Try UniShim
Try Unishim and eliminate device installation issues forever.
UniShim    The 6-32 model can be used with all devices including Receptacles, GFCI, Dimmers and Dacora style. Provides fully adjustable mechanical positioning and fastening for Precise, sturdy and long-lasting Installations. 
UniShim is a remedy to wall board overlap issues frequently encountered installing Receptacles and switches.
UniShim can be installed on all receptacle and switch installations on building projects. Providing a higher quality installation and reducing call backs. Elevate your professionalism and workmanship with UniShim.
Scan the Bilt QR code with your phone to view 3D interactive installation instructions.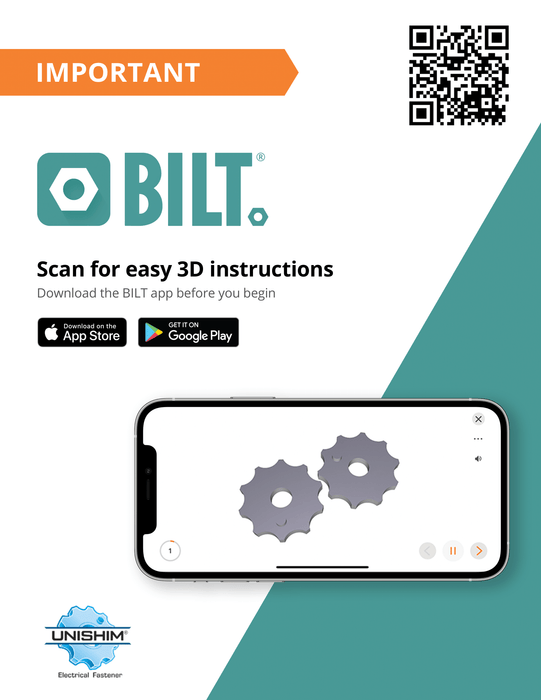 UniShim Benefits
UniShim Fasteners Remedy all Issues Encountered Using Outdated Wall Board Overlap Method
UniShim 6-32 Features
UniShim 6-32 Is A Universal Shimming Fastener For Receptacles & Switches Providing Perfect Long Lasting Installations Every Time
All Wall Devices
Use UniShim 6-32 on all types of receptacles and switches
Project Types
Use on Residential and Commercial Projects
Reusable
UniShim can be reused and readjusted multiple times
Project Applications
Use on new construction, renovation/rewiring projects or overlap failure repairs
UniShim Installation Instructions